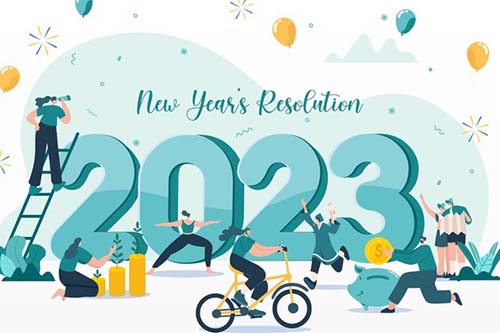 Happy New Year!
What better time to look at one's life over the years and start to think about how to make absolutely the most of this brand new year?
We've all heard about resolutions of course … all our lives in fact … we've made many … kept some … achieved various degrees of success.
Do they work? Definitely. There is just one tiny bit of a hitch … there must be a follow-through Plan. A Plan? Indeed! One's vision must be expressly put out to the universe to stand any chance at turning out a BIG win. So …
Have you made your Plan for the New Year?
How do you see this year playing out for you?
Picture yourself on December 31st 2023
Any big surprises?
What would you do differently?
Are you thinking of making some important changes in your life this year? Perhaps this short read will shed some light on the possibilities.
Read on, InJoy and pass it on!
Do you have a Plan?
As I do each year on January 1st, I have been plastering the walls of my home with all of the things that I can do this year to live my life to the fullest, improve it, enjoy it, share it with family, friends and colleagues, and see myself on December 31stcelebrating the best year of my life … yet.
And as I reflect on the many years I have spent helping people figure out the next steps in their life, I am reminded of scores of individuals who were facing enormous challenges and needed fresh 'out of the box' perspectives to survive, rebuild and move forward.
Some had to put in countless hours under high pressure to save their jobs and their companies. Others found themselves without a job and with little prospect of finding a new one in a field flooded with other displaced professionals. Some turned to consulting or entrepreneuring with disastrous consequences. Needless to say, their personal life, health, relationships and finances were suffering the impact as well.
I worked with many of these highly valuable individuals to help them reprogram their brains to 1) take the pressure off themselves, 2) learn to look at their situation with fresh eyes and 3) discover they already had all the resources they needed to turn their work and home life around, often towards much greater success than they had previously achieved.
Everyone's situation is different, of course, but if any of this resonates with you, perhaps you need to ask yourself if shifting your brain out of the all too familiar 'box' could help you achieve the goals and the results on your list of resolutions this year.
Reinventing Yourself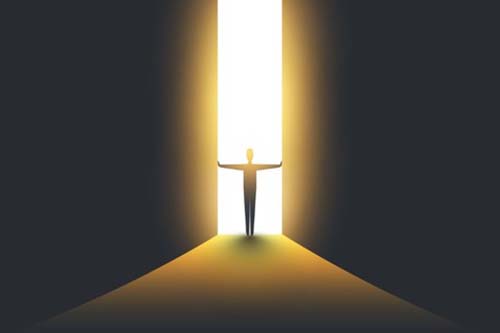 Lisa was a highly regarded Director of Human Resources in a mid-sized company when she found out that she had been 'revectored', 'downsized', 'invited to pursue her career elsewhere'. She got the sack. She hadn't done anything wrong, in fact she had been part of the management team who had done everything right, too right. Her company was doing very well, people noticed and they got bought by a bigger competitor eager to consolidate their grip on the market. Unfortunately for Lisa, the new owners already had a very strong Director of HR of their own.
Sound familiar? It seems to most of us that the world is changing faster and faster and no one seems to know from what direction the next bump on the road or the next major disruption will come. Worse, we have been forced from being traditionally secure in our jobs to becoming 'employed entrepreneurs' having to future proof ourselves.
Lisa was devastated, but she picked herself up and decided it was time to start her own business, something she had always wanted to do.
Her first venture failed and she lost a lot of money and precious time and effort. She got really scared and decided to go back to finding a 'real' job but a lot of people were out on the street at the same time, she had been out of the job market for nearly three years and a lot of fresh new faces with fresh new degrees were getting the top spots.
Do or Die?
Lisa picked up an 'Entrepreneuring for Beginners' book with the theme "She who gets knocked down nine times is a winner if she gets up ten times".
She was sold. Up went her next venture and down it came again within just two years. No takers. Her product idea turned out to be six years too early. She knew she had a winner. She had all the data, she wasn't making silly mistakes like she did the first time, but she still couldn't make the rent or payroll.
What now? She switched fields. She looked at the market with fresh eyes. She could see a fantastic opportunity ahead of her. She wrote a great business plan, borrowed money from family and friends, launched herself into another 'sure win' and it turned out not to be what she hoped. "I very nearly went broke again. I was very close to doing something drastic to end the agony", she later confided.
There is Always a Way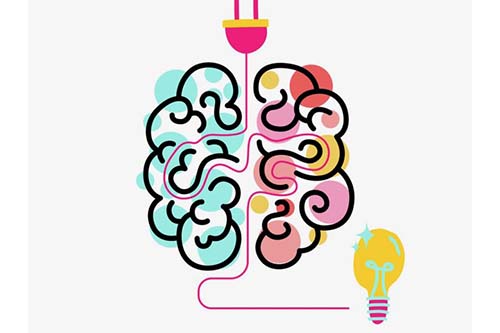 Lisa came to me for help. As she told me her woes, I noticed some patterns of behaviour she was using that were invisible to her. She was so used to doing what she always did, she had habituated to her 'normal' and could not see beyond it.
She learned how to communicate directly with her brain, how to harvest experiences and memories she had forgotten she knew, and how to anchor and reinforce those precious resources while she slept.
She cleaned out a lot of history and baggage that she was carrying around, to re-evaluate herself and to not be so hard on herself.
She began to internalize the ideas of the Non-Negotiable Goals and to use some neurotechnologies to improve her creativity, her mental stamina and her sense of poise under pressure.
She dug herself out of the financial, emotional and business hole she had been in. She found an attractive subsegment of her market that had not been properly served before and she moved right in. Her business grew. She hardly dared believe it. She was growing in so many ways.
The Moral of our Story?
If you get knocked down nine times, you must get up a tenth time. You must embrace fear and failure, let their stings educate you and your brain, go back to the drawing board, make a new plan and act on it.
Easy Peasy, right? Hmm … Maybe not so much but most definitely doable.
When you have your brain firmly installed in your own corner, the two of you can face the future with the strength of ten.
Try this:
Grab a pack of sheets of plain white photocopy paper.
Borrow the kids' coloured pens and markers.
Write one idea per page which captures an aspect of what you would like to do or need to do in 2023 ~ use a different colour for each idea.
Stick the sheets of paper on a wall where you can stand back and gaze at them all. Don't worry if they are all jumbled up at the moment.
Begin to structure the different ideas by first clustering them into similar lumps.
Ask yourself questions like "Do I need to take care of this lump before I take care of that lump?"Move the ideas around and put them in order of a) Would be nice, b) Important, c) Urgent, or d) 'Do or Die'.
Continue to sort the ideas in each lump using different questions like "Do I have to finish this activity before I can finish that one?"or "Is this idea more important than that idea?"
You will have created the first sketch of your Plan for the Year.
When you go to bed tonight, review your Plan, do an Eye Roll, then ask your brain to reflect on your Plan and to offer you new ideas while you sleep.
See what insights pop in when you wake up the next morning and throughout the day. Add anything new to your Plan.
Finalize the order of your lumps so you know what you need to focus on first.
Make a "To Do" list of the things you need to do each day to follow through on your Plan.
Git 'er done
Let me know how it goes for you.
Do you make fresh new (or the same old) resolutions every New Year?
How good are you at keeping them?
Have you ever drawn a formal Plan for how you want your life to unfold over the New Year?
What lessons did you learn?
Post your questions or answers below and read what others are saying.
What I'm Watching:
Here is a short, fun, guilt-free, no fuss no muss video clip on the benefits of making New Year resolutions.
InJoy!